Physiotherapy + Rehabilitation
Don't let your injuries keep you from doing what you love. Visit one of our highly-skilled physiotherapists and get back on your feet. Let us fix you!
Physiotherapists diagnose, manage, and treat disorders and injuries of the musculoskeletal system including rehabilitation after orthopedic surgery. This specialty of physical therapy is most often found in the out-patient clinical setting. Orthopedic therapists are trained in the treatment of post-operative orthopedic procedures, fractures, acute sports injuries, arthritis, sprains, strains, back and neck pain, spinal conditions, and amputations.
Joint and spine mobilization/manipulation, ultrasound, therapeutic exercise, neuromuscular re-education, hot/cold packs, and electrical stimulation are modalities often used to expedite recovery in the orthopedic setting. Those who have suffered injury or disease affecting the muscles, joints, bones, ligaments, or tendons will benefit from assessment by a Physiotherapist specialized in orthopedics.
Physiotherapists are Masters level trained primary health care professionals with a significant role in health promotion and treatment of injury and disease. They combine their in-depth knowledge of the body and how it works with specialized hands-on clinical skills to assess, diagnose and treat symptoms of illness, injury or disability.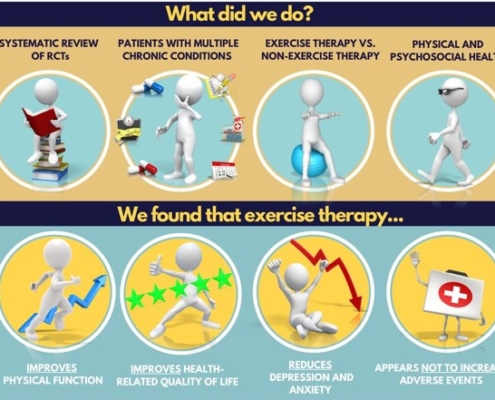 So exercise can be beneficial, but also potential detrimental if excessive and inappropriate.. Generally, however, exercise is beneficial and for the vast majority of issues, even the most challenging cases. The problem: People with…
https://saanichphysio.com/wp-content/uploads/2021/10/Exercise-and-Multimorbidity.jpg
441
586
Saanich Physio
https://saanichphysio.com/wp-content/uploads/2018/02/Logo-landscape-trans-300x75.png
Saanich Physio
2021-10-03 09:47:24
2021-10-03 09:47:24
Exercise…Heads we win, tails we don't lose much.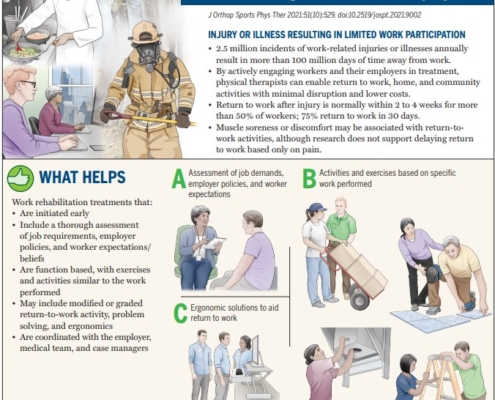 Return to Work Clinical Practice Guidelines: Published October 2021 (Hot off the press!) Data from 2018 from the US Bureau of Labor Statistics (BLS)identified more than 2.8 million nonfatal workplace injuries and illnesses, with more…
https://saanichphysio.com/wp-content/uploads/2021/10/RTW-Screenshot.jpg
623
676
Saanich Physio
https://saanichphysio.com/wp-content/uploads/2018/02/Logo-landscape-trans-300x75.png
Saanich Physio
2021-10-03 09:15:19
2021-10-03 15:47:05
Returning to work…life…play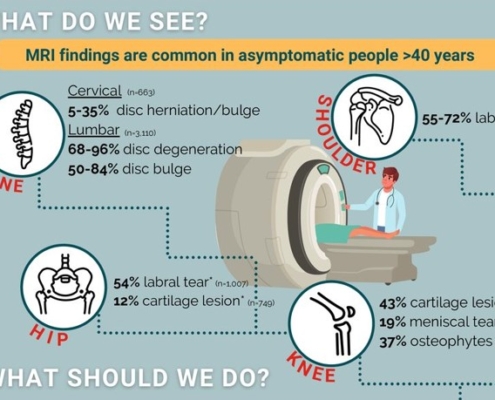 When is abnormal normal? Reframing MRI abnormalities as a normal part of ageing Adam G Culvenor , Marcella Ferraz Pazzinatto, Joshua J Heerey British Journal of Sports Medicine, July 2021 Sports and exercise medicine clinicians…
https://saanichphysio.com/wp-content/uploads/2021/09/MRI.jpg
459
684
Saanich Physio
https://saanichphysio.com/wp-content/uploads/2018/02/Logo-landscape-trans-300x75.png
Saanich Physio
2021-09-06 00:48:38
2021-09-06 01:02:49
When is Abnormal Normal? MRI and normal aging