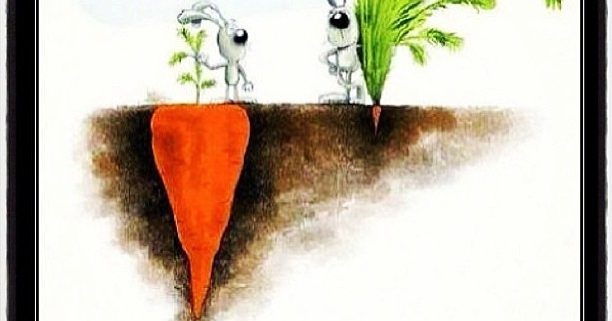 Okay. So you've decided to embark on a fitness regime in order to shed some kilo's, get fit or just for fun. New gym membership. Check. New sparkling runners. Check. Gym gear (a bit tight at the moment). Check. Alright, let me at that treadmill/rower/crosstrainer/zumba class!
"Hold on a second – what about your warm-up!"
"Warm-up" you scoff, "you've got to be kidding. No time to waste on that".
Sorry folks, but the warm-up is an important part of your exercise routine and plays a crucial role in preparing your body for exercise. Skimp on the warm-up and you run the risk of injury during exercise or sport, as well as reduced performance levels.
"But what's so important about doing a few stretches?" I hear you ask.
A proper warm-up involves more than just standing around stretching and talking. It prepares your body for the exercise/sport it is about to undertake and should simulate the actions involved.
The benefits of a warm-up are:
1) Increase in core body temperature
2) Preparation of muscles, tendons and joints for the stresses/strains of activity
3) Increase in nerve impulse conduction to muscles
4) Increase in blood flow to muscles
5) Increase in respiratory (breathing) rate
Let's have a closer look at each of these benefits.
1. Increased core body temperature – this is important as it prepares the body for the change in activity level from being sedentary to exercising and gets the body into a 'ready' state. This also results in an increase in muscle temperature which makes them more pliable, supple and loose.
2. Prepares muscles, tendons and joints for activity – each sporting activity stresses the body in different ways so it is vital to prepare in a way that simulates these activities. For example, if you are a basketballer you need to include in your warm-up the jumping, running and change of direction that occurs during the game. If you pump weights at the gym, it is vital to perform a warm-up set of each exercise at a lower weight to allow your body to adjust to each specific movement.
3. Increased nerve conduction – muscles that are in a ready or aroused state react quicker and more efficiently than muscles that aren't prepared for activity.
4. Increased blood flow to muscles – through increased blood flow there is an increase in oxygen flow to muscles as well as nutrient flow. This increased flow allows for improved performance
5. Increased respiratory rate – prepares the lungs for an increase in activity level and improves oxygenation of the blood flowing to the muscles.
Okay, so now that we know why we are performing a warm-up, what should it involve?
One common misconception out there these days is the importance of stretching as part of a warm-up. Note I said part of a warm-up.
Stretching on its own does not constitute a warm-up – rather it forms a critical part of one.
An effective warm-up has a number of very important key elements, which work together to minimize the likelihood of sports injury and prepare the individual for physical activity.
These key elements are:
1) The general warm-up
2) Static stretching
3) Sport specific warm-up
4) Dynamic stretching
1. The general warm-up
This consists of light physical activity such as walking, jogging, easy swimming, stationary bike, skipping or easy aerobics. The intensity and duration of the general warm-up is dictated by the fitness level of the participating athlete. For the average person, this part of the warm-up should last between 5 and 10 minutes and result in a light sweat.
2. Static stretching
Yes! Static stretching. This is a very safe and effective form of basic stretching. There is a limited threat of injury and is beneficial for overall flexibility. All the major muscle groups should be included for a period of 5 to 10 minutes.
Debate has raged about whether static stretching should be part of a warm-up and some studies have shown that static stretching can have an adverse effect on muscle contraction speed and therefore performance. It is for this reason that static stretching is performed early in the warm-up and always followed by sports specific drills and dynamic stretching. It is important these first two elements are completed properly as it allows the more vigorous and specific activities of elements three and four to then be performed.
3. Sport specific warm-up
In this part, you are specifically preparing the body for the demands of your particular sport or activity. During this part of the warm-up, more vigorous activities should be employed. Activities should reflect the type of movements and actions which will be required during the activity.
4. Dynamic stretching
Finally the warm-up should finish with a series of dynamic stretches. Caution should be taken with this form of stretching as it involves controlled, soft bouncing or swinging motions to take a particular body part past it's normal range of motion. The force or the bounce of the swing is gradually increased but should never become radical or uncontrolled. These exercises should also be specific to the sport or activity.
Another important factor to keep in mind when undertaking any new exercise regime, is the time it takes for the body to adapt to training. If you have had a period of time away from sport or activity, then your body won't be used to the stresses and strains put on it from exercise. It can take up to 4 to 6 weeks for your muscles, tendons and joints to become adjusted to the movements involved in your sport or activity.
During this period it is advisable to start with low to moderate intensity exercise which gradually builds over time. Heading straight up the red or blue arrow as your first exercise session in 3 or 4 months isn't a great idea. Starting out with flat walks or jogging and gradually increasing time and intensity is a better way to start. After 4 to 6 weeks you will be at the stage where you can tackle more intense sessions.
The same goes for weight training. Starting with lighter weights and more repetitions will allow your tendons and joints in particular, to adapt to lifting load. Going too heavy too soon can lead to tendon injuries or severe muscle and joint soreness.
https://saanichphysio.com/wp-content/uploads/2016/03/success-carrot.jpg
612
612
Saanich Physio
https://saanichphysio.com/wp-content/uploads/2018/02/Logo-landscape-trans-300x75.png
Saanich Physio
2016-11-28 02:01:58
2018-03-11 20:26:57
Warm up! Key to success