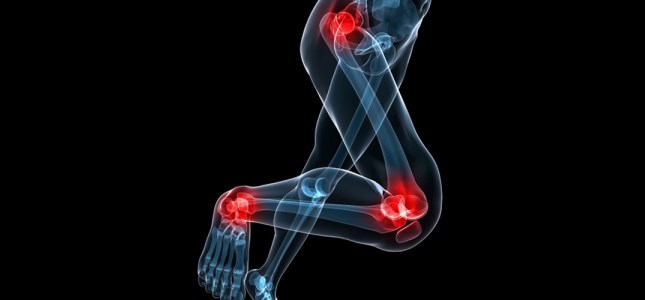 Realistic biological  timelines to see a (1) reduction of pain (2) improvement in function?

  Creating the optimal environment to facilitate tissue repair (healing)  for an adequate period of time.

 

The Importance of a Well Designed Treatment Plan
There are two phases in the management of musculoskeletal injuries: (1) restoration of anatomy (also known as healing) and (2) the restoration of physiology (also known as function).
As a rule, all musculoskeletal injuries require a period of protection in the early stages to allow the body to create primitive repair tissue (healing).  In order to allow primitive repair tissue to  mature, protection is often achieved through restricted motion at the site of injury using devices like slings, braces, casts, tape and so on.
The period of protection or restricted motion at an injury depends on a variety of factors including (1) the vascularity (blood flow) to the injured tissue and  (2) the severity or depth of the tissue damage. This is information that your clinician must know about your injury in order to establish an appropriate treatment program with realistic timelines.
With each passing day, repair tissue gains tensile strength (healing) like glue setting.  As soon as the repair tissue has regained enough tensile strength to withstand re-loading it, it's critical to begin moving it again to restore physiology (functional motion and stability).
The science of restoring function through exercise or activity  depends on the tensile strength of the repair tissue at each stage of healing;
If you put too much load, too early through the repair tissue, it can cause re-injury and prolong the healing process.
If you protect an injury too long without moving, this can cause severe stiffness, weakness and prolong the rehab process.

What we know about tissue healing;

The absence of pain does not mean an injury has fully healed.  In some injuries, repair tissue matures as slow as 1% to 2% a week. During this time, as repair tissue matures and remodels, you are vulnerable re-injury with a premature return to work, sports or other activities.
Continuing to do  activities at work or in sports, known to trigger pain, will  delay tissue maturation and potentially result in permanent chronic pain.
The presence of night pain is not a good thing and is something that needs to be assessed by a healthcare professional as soon as possible.
The younger you are, the more likely you'll heal faster.
The more blood flow an injured tissue has, the more likely you'll biologically heal faster (muscles heal faster than tendons or ligaments). With the exception of bone, the whiter in appearance of a injured tissue in an anatomy book, the slower you can expect it to heal.
Genetics do play a role in tissue healing.  Some people do heal faster than others.
If you smoke or have peripheral vascular disease (often associated with diabetes), you will likely heal at a slower rate than a non-smoker.
The greater the depth of tissue injury, the longer it will likely take to heal.
Designing the best treatment plan depends on;
.
An  accurate and reliable diagnosis

Biological knowledge of how your injury heals, how well it heals and how fast it heals.
Biological knowledge of exactly what type and dose of activity works best for a specific diagnosis at each stage of tissue healing
Biological knowledge of what activities and exercises can actually make a condition worse and potentially cause permanent chronic pain.
There are two phases to managing any musculoskeletal injury; (1) the restoration of anatomy (repair tissue formation and maturation to withstand load) and (2) restoration of physiology (rehabilitation to return to full function).
In order to allow tissue healing to take place, there is always a period of protection at the site of injury.
Protection typically takes place through some form of immobilization (sling, brace, cast, etc).
The purpose of protection is to create the right environment for sufficient primitive healing to take place before removing the protection.
https://saanichphysio.com/wp-content/uploads/2014/02/OsteoArthritis.Pain_.jpg
300
645
Saanich Physio
https://saanichphysio.com/wp-content/uploads/2018/02/Logo-landscape-trans-300x75.png
Saanich Physio
2014-06-21 05:00:18
2014-06-21 05:00:18
Sports Physiotherapy: The 4 Steps to Successful Sports Injury Management part 2