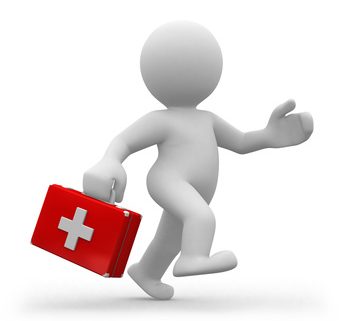 11. Reaching Your Fitness Goals
Individuals of all ages set goals to exercise more and increase fitness levels. As we begin working towards our  goals, we wanted to offer some tips and suggestions for ways to stay active as you age. Running a marathon may not be in your plan, but there are a lot of great ways to get active in your community without a major training regimen.
Here are just a few ways to stay active while discovering our wonderful community:
Take a trip to a local golf course with a few neighbors for an afternoon of chipping, putting and driving.
Go for a long neighborhood walk one evening a week with a friend.
Dust off an old bicycle and go for a bike ride through your community with a few friends or family members.
Discover your local gym or swim club for a morning swim.
Gather a group together and try yoga, pilates or group exercise program.
Lace up those skates for ice play at Panorama.
Visit a local park for a hike with family or friends.
Take a walk down memory lane and find a local park to bring out your inner child and play with kids or grandkids.
Get out there and try paddling.
Join a run/walk club to stay motivated and get fit.
Rekindle your love of playing soccer with friends or with Peninsula soccer.
Those are just 11 simple suggestions for ways to explore your community and stay active both mentally and physically in the new year. It is important to stay active regardless of our age, but especially as it gets more and more difficult as we get older.
Certain types of exercises can be uncomfortable therefore it is important to find what works best for you. Don't forget that another great way to stay active without pain is with warm water therapy. Water's natural properties reduce the amount of stress a person's joints have to bear, so they can move more freely. Aquatic therapy also reduces joint inflammation and improves circulation, therefore often increasing compliance to this type of exercise. Likewise, skating and cycling are easier on the joints, when compared to running. If you are progressive with your exercise it is truly amazing how much better you will feel in the long-term.
There currently is an abundance of research that definitively shows how exercise, particularly social exercise, can bring positive change to our overall wellbeing. Our fantastic community on the Peninsula provides us with a multitude of opportunities to live happy and healthy lives.
https://saanichphysio.com/wp-content/uploads/2014/01/Personal-injry.jpg
346
346
Saanich Physio
https://saanichphysio.com/wp-content/uploads/2018/02/Logo-landscape-trans-300x75.png
Saanich Physio
2015-01-07 18:53:17
2015-01-07 18:53:17
Reaching your fitness goals