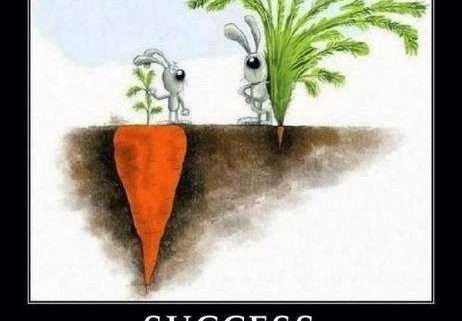 Physiotherapist helping elite athletes at the Women's world cup stay injury free and play better! You can too!
http://www.theglobeandmail.com/sports/soccer/canadian-keeper-mcleod-makes-quick-gains-connecting-gym-with-the-game/article24954611/
Damien Moroney is on the floor, on all fours.
The director of physical therapy at the Fortius Sport & Health Centre in the Vancouver suburbs has been the quiet force behind a project to physically bolster the goalkeepers of Canada's women's national soccer team for the World Cup. Make them quicker, stronger, better able to anticipate. Improve durability. And create a template for the next generation of Canadian goalkeepers.
The pace of the women's game has accelerated, and if Canada is to push deep into the tournament, goalkeeping will be essential. The team has long struggled to score goals and goalkeeping has already proved to be central in the first two World Cup games, a 1-0 win against China, and a goalless draw against New Zealand. The bigger tests are yet to come: China and New Zealand each managed only five shots, and each time only a single ball was registered as a shot on goal. Canada, standing in a first place by one point in Group A, plays its final group-stage game in Montreal against Netherlands Monday night.
From early last fall, Moroney worked closely with Canada's goalkeepers Erin McLeod, Karina LeBlanc, and Stephanie Labbé.
Ask Moroney if he knew much about goalkeeping in soccer, and his answer, after a brief pause, is: "No, I didn't." What Moroney, one of Canada's leading physiotherapists, knows is nuances of the body's movements. He has worked with the likes of golfer Davis Love III, snowboarder Mark McMorris, and Cirque du Soleil.
With the goalkeepers, Moroney began with the basics. His aim was to undo bad habits, built up over time, and slowly construct smarter movements.
So here he is, on the floor of a small boardroom at Fortius, demonstrating the start of some of the work with the goalkeepers. Getting down on all fours is a foundation to understand how the positioning of the shoulders and chest affects the curve of the spine and strength through the back and whether the core is engaged. The body can wobble, or it can be strong.
Moroney hops to his feet. He crouches in a ready position, like a goalkeeper in net. The same principles – position of the shoulders and chest, curve of the spine and strength through the back – are at play. It's not abstract work. "The goal," he says, "is to be better on the field."
Proper technique helps a goalkeeper to produce more power, more quickly – better able to leap and dive. Drooped shoulders lead to a rounded back and a weaker core. When the chest is up, the spine curves properly, and the body is far more poised to spring.
"Now you're ready to move," says Moroney, crouched, "and you're ready to be strong."
The genesis of the work was in late 2013. B2ten, the Montreal group that helps broker private-sector funding for Olympic sports, and works with sports organizations, had been a backer of the women's soccer team since early 2011, and Moroney first connected with B2ten in 2008. With the World Cup approaching, they were looking for a specific physiotherapy-based project to help the women's team.
At first, Moroney worked with an elite cadre of the team, the likes of Christine Sinclair and McLeod. As the work evolved, Moroney, B2ten and McLeod saw the chance to do specific work with the goalkeepers. The position is unique on the field, and the physical attributes necessary – quick bursts of energy – generally stand apart from other players.
"We're power athletes, just like sprinters," McLeod says.
Moroney put together a program for each goalkeeper. McLeod, the 32-year-old who is Canada's starter, had been hindered by several surgeries on her anterior cruciate ligament in her right knee.
To begin the program, Moroney looked at clips of a goaltender McLeod admires, Manuel Neuer of Germany, and Bayern Munich. And he consulted with Simon Eaddy, assistant coach of the national team, who also oversees goalkeeping.
In the early work with McLeod, Moroney focused on basic movements such as squatting, pivoting, lunging, and jumping. An array of details of how her body moved were assessed. Through the process, McLeod learned that when she jumped, she would arch her back. This was unnecessary, and would "leak" power that she had generated from her legs. "In the middle of my jump," she says, "I'd lose all this power."
McLeod and Moroney did a variety work in the gym, using weights as well as exercise bands and medicine balls. Then, on an adjacent field at Fortius, with Eaddy, they would put actions into practice with a ball. Slowly building new movements and creating confidence in them were key, says Moroney.
"To be calm and relaxed and know you can be there in a moment," Moroney says. "You can be good at something in a controlled environment but what happens out on the field under stress when you're tired?"
The results were significant, in a short time span. Alongside her regular gym work, and increased confidence, McLeod's more efficient movement produced gains. From late September last year through early December, McLeod jumped 5-per-cent higher, several centimetres more than before – potentially the difference in a close game.
For McLeod, the project had produced a new understanding of how her body flows. "It's about connecting everything – so that when I'm taking a step, every part of my body is somewhat flexed and ready to explode."
The connection between the gym and the game was crucial, Eaddy says. "Everything Damien does is designed to be taken from the gym on to the pitch." Training of goalkeepers and practices, Eaddy says, can be "quite removed from the actual reality of the game."
McLeod made fast gains and Eaddy believes there is more to come. After the World Cup, the 2016 Summer Olympics in Rio de Janeiro beckon. "She hasn't hit her ceiling yet," Eaddy says.
McLeod, at 32, has a twofold goal: getting better, and longevity. "I don't want to retire. I want to keep going.
https://saanichphysio.com/wp-content/uploads/2013/11/FacebookCarrot.jpg
480
462
Saanich Physio
https://saanichphysio.com/wp-content/uploads/2018/02/Logo-landscape-trans-300x75.png
Saanich Physio
2015-06-15 04:50:16
2015-06-15 04:50:16
Physio helps Top Canadian Goalkeeper find her game!