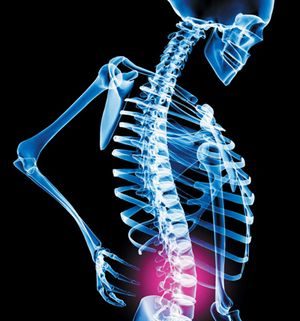 The Role of Physical Therapy in treating Back Pain

Professionals who understand the limitations and special needs of back pain, and can address individual health conditions, should guide this program. One study indicated that patients who planned their own exercise program did worse than those in physical therapy directed programs.
Physical therapy typically includes the following:
Education and training the patient in correct movement.
Exercises to help the patient keep the spine in neutral positions during all daily activities.
Incorrect movements or long-term high-impact exercise is often a cause of back pain in the first place. People vulnerable to back pain should avoid activities that put undue stress on the lower back or require sudden twisting movements, such as football, golf, ballet, and weight lifting.
Specific and regular exercise under the guidance of a trained professional is important for reducing pain and improving function, although patients often find it difficult to maintain therapy.
Exercise and Acute or Subacute Back Pain
Exercise does not help acute back pain. In fact, overexertion may cause further harm. Beginning after 4 – 8 weeks of pain, however, a rehabilitation program may benefit the patient.
An incremental aerobic exercise program (such as walking, stationary biking, and swimming) may begin within 2 weeks of symptoms. Jogging is usually not recommended, at least not until the pain is gone and muscles are stronger.
Patients should avoid exercises that put the lower back under pressure until the back muscles are well toned. Such exercises include leg lifts done in a face down position, straight leg sit-ups, and leg curls using exercise equipment.
In all cases, patients should never force themselves to exercise if, by doing so, the pain increases.
Exercise and Chronic Back Pain
Exercise plays a very beneficial role in chronic back pain. Repetition is the key to increasing flexibility, building endurance, and strengthening the specific muscles needed to support and neutralize the spine. Exercise should be considered as part of a broader program to return to normal home, work, and social activities. In this way, the positive benefits of exercise not only affect strength and flexibility but also alter and improve patients' attitudes toward their disability and pain. Exercise may also be effective when combined with a psychological and motivational program, such as cognitive-behavioral therapy.
There are different types of back pain exercises. Stretching exercises work best for reducing pain, while strengthening exercises are best for improving function.
Exercises for back pain include:
Low Impact Aerobic Exercises.
Low-impact aerobic exercises, such as swimming, bicycling, and walking can strengthen muscles in the abdomen and back without over-straining the back. Programs that use strengthening exercises while swimming may be a particularly beneficial approach for many patients with back pain. Medical research has shown that pregnant women who engaged in a water gymnastics program have less back pain and are able to continue working longer.
Spine Stabilization and Strength Training.
Exercises called lumbar extension strength training are proving to be effective. Generally, these exercises attempt to strengthen the abdomen, improve lower back mobility, strength, and endurance, and enhance flexibility in the hip, the hamstring muscles, and the tendons at the back of the thigh.
Yoga, Tai Chi, Chi Kung. Practices originating in Asia that combine low-impact physical movements and meditation may be very helpful. They are designed to achieve a physical and mental balance and can be very helpful in preventing recurrences of low back pain.
Flexibility Exercises. Flexibility exercises may help reduce pain. A stretching program may work best when combined with strengthening exercises.
Specific Exercises for Low Back Strength
Perform the following exercises at least three times a week:
Partial Sit-ups. Partial sit-ups or crunches strengthen the abdominal muscles.
Keep the knees bent and the lower back flat on the floor while raising the shoulders up 3 – 6 inches.
Exhale on the way up, and inhale on the way down.
Perform this exercise slowly 8 – 10 times with the arms across the chest.
Pelvic Tilt. The pelvic tilt alleviates tight or fatigued lower back muscles.
Lie on the back with the knees bent and feet flat on the floor.
Tighten the buttocks and abdomen so that they tip up slightly.
Press the lower back to the floor, hold for one second, and then relax.
Be sure to breathe evenly.
Over time increase this exercise until it is held for 5 seconds. Then, extend the legs a little more so that the feet are further away from the body and try it again.
Stretching Lower-Back Muscles.
The following are three exercises for stretching the lower back:
1. Lie on the back with knees bent and legs together. Keeping arms at the sides, slowly roll the knees over to one side until totally relaxed. Hold this position for about 20 seconds (while breathing evenly) and then repeat on the other side.
2. Lying on the back, hold one knee and pull it gently toward the chest. Hold for 20 seconds. Repeat with the other knee.
3. While supported on hands and knees, lift and straighten right hand and left leg at the same time. Hold for 3 seconds while tightening the abdominal muscles. The back should be straight. Alternate with the other arm and leg and repeat on each side 8 – 20 times.
Note: No one with low back pain should perform exercises that require bending over right after getting up in the morning. At that time, the disks are more fluid-filled and more vulnerable to pressure from this movement.
https://saanichphysio.com/wp-content/uploads/2014/02/back-pain.jpg
450
300
Saanich Physio
https://saanichphysio.com/wp-content/uploads/2018/02/Logo-landscape-trans-300x75.png
Saanich Physio
2016-01-28 14:33:10
2016-01-28 14:33:10
Physical Therapy for Low Back Pain