New Service: Pelvic Floor Physiotherapy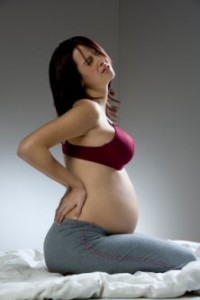 Pelvic floor physiotherapists are orthopedic physiotherapists who have specialized training in assessing and treating conditions resulting in the dysfunction of the pelvic floor muscles for both males and females.
Your therapist will take the time to go through your history, as many individuals have undergone multiple tests, seen many practitioners and suffered with pelvic pain or incontinence before consulting a physiotherapist.
Often post-natal and older adults are prescribed pelvic floor physiotherapy but what about our pre-partum individuals? Research shows that women who did pelvic floor muscle training between 20-36 weeks of pregnancy had a lower rate of prolonged second stage labour, less pregnancy related low back pain and pelvic pain and were less likely to have urinary incontinence than those who did no training. This is an essential time to evaluate your pelvic floor, learn best practices for labour and delivery and set oneself up for optimal post-partum recovery.
Chronic pelvic pain. To truly treat an individual with pelvic pain we must understand the complexities of their condition. Although there are many pain syndromes that have a myofascial origin we must not solely place the blame on the pelvic floor muscles but look at the pain as a result of many factors. In order to heal and manage your pelvic pain it is important to align yourself with a physiotherapist who understands the interaction between pelvic pain, the central nervous system, and the relationship of biological, psychological and social factors.
Pelvic Floor Rehabilitation Is Directed At:
The Pelvic floor
Hips
Lumbar spine
Abdominal region
Sacro- iliac joints and pubic symphysis
Central Nervous System
https://saanichphysio.com/wp-content/uploads/2014/01/pregnant-woman-with-back-pain.jpg
300
200
Saanich Physio
https://saanichphysio.com/wp-content/uploads/2022/01/SaanichPhysio-New-Logo-letters.jpg
Saanich Physio
2023-04-29 00:06:50
2023-04-29 00:06:50
New Service: Pelvic Floor Physiotherapy