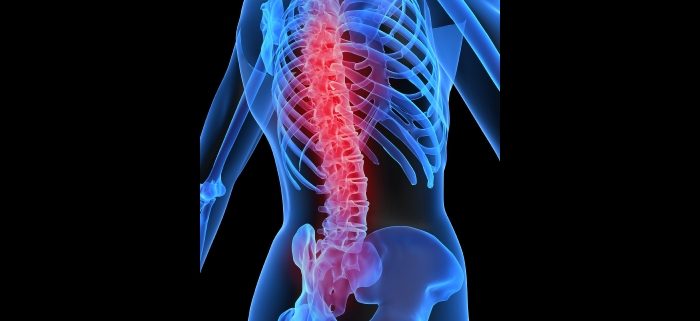 Major Recommendations for Acute Non-Specific Low Back Pain
Assessment and Imaging
Keep diagnosis under review.
Do not offer X-ray of the lumbar spine for the management of non-specific low back pain.
Consider magnetic resonance imaging (MRI) when a diagnosis of spinal malignancy, infection, fracture, cauda equina syndrome, or ankylosing spondylitis or another inflammatory disorder is suspected.

Bibliographic Source
National Collaborating Centre for Primary Care. Low back pain. Early management of persistent non-specific low back pain. London (UK): National Institute for Health and Clinical Excellence (NICE); 2009 May. 25 p. (Clinical guideline; no. 88).
Only offer an MRI scan for non-specific low back pain within the context of a referral for an opinion on spinal fusion (see "Referral for Surgery," below).
Information, Education and Patient Preferences
Provide people with advice and information to promote self-management of their low back pain.
Offer educational advice that:
Includes information on the nature of non-specific low back pain
Encourages the person to be physically active and continue with normal activities as far as possible.
Include an educational component consistent with this guideline as part of other interventions, but do not offer stand-alone formal education programmes.
Take into account the person's expectations and preferences when considering recommended treatments, but do not use their expectations and preferences to predict their response to treatments.
Offer one of the following treatment options, taking into account patient preference: an exercise programme (see "Physical Activity and Exercise," below), a course of manual therapy (see "Manual Therapy," below), or a course of acupuncture (see "Invasive Procedures," below). Consider offering another of these options if the chosen treatment does not result in satisfactory improvement.
Physical Activity and Exercise
Advise people with low back pain that staying physically active is likely to be beneficial.
Advise people with low back pain to exercise.
Consider offering a structured exercise programme tailored to the person:
This should comprise up to a maximum of eight sessions over a period of up to 12 weeks.
Offer a group supervised exercise programme, in a group of up to 10 people.
A one-to-one supervised exercise programme may be offered if a group programme is not suitable for a particular person.
Exercise programmes may include the following elements:
Aerobic activity
Movement instruction
Muscle strengthening
Postural control
Stretching
Manual Therapy
The manual therapies reviewed were spinal manipulation (a low-amplitude, high-velocity movement at the limit of joint range that takes the joint beyond the passive range of movement), spinal mobilisation (joint movement within the normal range of motion), and massage (manual manipulation or mobilisation of soft tissues). Collectively these are all manual therapy. Mobilisation and massage are performed by a wide variety of practitioners. Manipulation can be performed by physiotherapists who have undergone specialist postgraduate training in manipulation.
Consider offering a course of manual therapy, including spinal manipulation, comprising up to a maximum of nine sessions over a period of up to 12 weeks.
Other Non-pharmacological Therapies
Electrotherapy Modalities
Do not offer laser therapy.
Do not offer interferential therapy.
Do not offer therapeutic ultrasound.
Transcutaneous Nerve Stimulation
Do not offer transcutaneous electrical nerve simulation (TENS).
Lumbar Supports
Do not offer lumbar supports.
Traction
Do not offer traction.
Invasive Procedures
Consider offering a course of acupuncture needling comprising up to a maximum of 10 sessions over a period of up to 12 weeks.
Do not offer injections of therapeutic substances into the back for non-specific low back pain.
Combined Physical and Psychological Treatment Programme
Consider referral for a combined physical and psychological treatment programme, comprising around 100 hours over a maximum of 8 weeks, for people who:
Have received at least one less intensive treatment and
Have high disability and/or significant psychological distress
Combined physical and psychological treatment programmes should include a cognitive behavioural approach and exercise.
Pharmacological Therapies
Both weak opioids and strong opioids are discussed in the recommendations in this section. Examples of weak opioids are codeine and dihydrocodeine (these are sometimes combined with paracetamol as co-codamol or co-dydramol, respectively). Examples of strong opioids are buprenorphine, diamorphine, fentanyl, and oxycodone. Some opioids, such as tramadol, are difficult to classify because they can act like a weak or strong opioid depending on the dose used and the circumstances.
No opioids, cyclooxygenase 2 (COX-2) inhibitors, or tricyclic antidepressants and only some non-steroidal anti-inflammatory drugs (NSAIDs) have a UK marketing authorisation for treating low back pain. If a drug without a marketing authorisation for this indication is prescribed, informed consent should be obtained and documented.
Advise the person to take regular paracetamol as the first medication option.
When paracetamol alone provides insufficient pain relief, offer:
Non-steroidal anti-inflammatory drugs (NSAIDs) and/or
Weak opioids
Take into account the individual risk of side effects and patient preference.
Give due consideration to the risk of side effects from NSAIDs, especially in:
Older people
Other people at increased risk of experiencing side effects
When offering treatment with an oral NSAID/COX-2 inhibitor, the first choice should be either a standard NSAID or a COX-2 inhibitor. In either case, for people over 45 these should be co-prescribed with a proton pump inhibitor (PPI), choosing the one with the lowest acquisition cost (this recommendation is adapted from NICE clinical guideline 59, 'Osteoarthritis. The care and management of osteoarthritis in adults').
Consider offering tricyclic antidepressants if other medications provide insufficient pain relief. Start at a low dosage and increase up to the maximum antidepressant dosage until therapeutic effect is achieved or unacceptable side effects prevent further increase.
Consider offering strong opioids for short-term use to people in severe pain.
Consider referral for specialist assessment for people who may require prolonged use of strong opioids.
Give due consideration to the risk of opioid dependence and side effects for both strong and weak opioids.
Base decisions on continuation of medications on individual response.
Do not offer selective serotonin reuptake inhibitors (SSRIs) for treating pain.
Referral for Surgery
Consider referral for an opinion on spinal fusion for people who:
Have completed an optimal package of care, including a combined physical and psychological treatment programme (see section above) and
Still have severe non-specific low back pain for which they would consider surgery
Offer anyone with psychological distress appropriate treatment for this before referral for an opinion on spinal fusion.
Refer the patient to a specialist spinal surgical service if spinal fusion is being considered. Give due consideration to the possible risks for that patient.
Do not refer people for any of the following procedures:
Intradiscal electrothermal therapy (IDET)
Percutaneous intradiscal radiofrequency thermocoagulation (PIRFT)
Radiofrequency facet joint denervation
https://saanichphysio.com/wp-content/uploads/2014/03/chronic-pain.jpg
400
700
Saanich Physio
https://saanichphysio.com/wp-content/uploads/2018/02/Logo-landscape-trans-300x75.png
Saanich Physio
2014-03-05 17:43:43
2014-03-05 17:43:43
Major Recommendations for Acute Non-Specific Low Back Pain