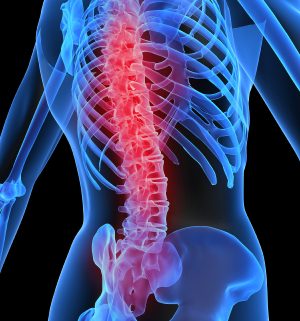 My personal opinion is that we should always put patient safety first, I do not want to do any treatment that can cause long term problems. The safety of lumbopelvic manipulation is clear to see- there are few risks to manipulation of the lumbar spine. This contrasts with the neck where more serious complications are possible. A study by Leaver, Jull et al has shown that patients with acute neck pain will get better faster with mobilization than manipulation.(43 days to 47). I have posted this article to drop box. Likewise the cochrane review by Gross et al has shown no significant benefits of manipulation over mobilization. So the question becomes why would someone manipulate rather than mobilize?
It is a far different equation when it comes to manipulation for the lumbar spine. We know it is safe and we know it is effective. There remains debate whether manipulation is superior to mobilization in terms of results. Studies by Cook and Hancock et al. have shown no significant difference between the two techniques, the latter also questioning the usefulness of the CPR. On the flip side the studies by Childs et al and Cleland et al have shown Manipulation to provide superior results at all reassessment points. Many other studies have shown lumbar manipulation to be an effective technique from both a patient improvement perspective (Childs et al, Flynn et al, Cleland et al, Aure et al, Cecchi et al), but also from a cost-efficiency perspective (BEAM) although the paper by Critchley suggested a back pain school approach might be more cost effective.
So basically we know that low back manipulation is a low risk technique that typically produces successful outcomes. Clearly there are semantic issues when comparing manipulative techniques to mobilization techniques as mentioned by Cook, I think it is fair to say that Manual Therapy is effective for lumbar spine treatment based on the CPR guidelines. It is costly to NOT give manual therapy to patients who fit the guidelines.
My personal opinion is that unlike the neck where I prefer to mobilize the joints- based on aforementioned research- I prefer to manipulate the lumbar spine if the guidelines are met. In my mind the benefit, cost-efficiency, and risk analysis make performing lumbar manipulations the treatment of choice for acute low back pain.
Gross AR, Hoving JL, Haines TA, et al. A Cochrane review of manipulation and mobilization for mechanical neck disorders. Spine 2004;29:1541-8.
Leaver AM, Maher CG, Herbert RD et al. A randomized controlled trial comparing neck manipulation with mobilization for recent onset neck pain. Arch Phys Med Rehabiltation 2010;91:1313-8.
https://saanichphysio.com/wp-content/uploads/2014/02/chronic-pain.jpg
400
300
Saanich Physio
https://saanichphysio.com/wp-content/uploads/2018/02/Logo-landscape-trans-300x75.png
Saanich Physio
2014-10-09 16:17:07
2014-10-09 16:17:07
Low back Joint Manipulation…thoughts on research