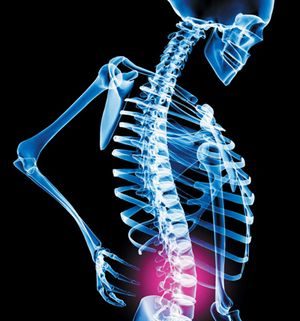 Back Pain and early Access to treatment- Original Research Article By Scott Simpson, Physiotherapist
Low back pain is a major concern for our healthcare system. Costs related to the management of low back pain continue to escalate secondary to an increase in imaging, surgery rates and pharmacological management. Evidence based physical therapy is proving to be a promising avenue for treatment for low back pain. Research is showing that early access to physical therapy can reduce overall healthcare costs, improve clinical outcomes and dissuade the use of unnecessary imaging studies. Timely treatment can also reduce side effects secondary to use of opioid analgesics, muscle relaxants and steroidal injections- all of which have been shown to have possible negative long term effects.
The study by Fritz et al (2008) found that early access to physical therapy and active care was associated with possible lower health costs secondary to lower need of steroid injections, prescription medications and diagnostic imaging. On top of this better clinical outcomes were achieved. In a nutshell patients can better faster with less costs involved if early access to physical therapy is made.
This study was followed up a couple years later by a similar but larger scale physician led study by Gellhorn et al (2010). In a large and robust sample they found that patients who received physical therapy within 30 days of initial physician consult had a decreased likelihood of needing surgery or steroid injections when compared to patients who received physical therapy after 90 days. They also found that patients who received physical therapy early needed fewer physician office visits. Interestingly, they also found that General Practitioners refer least to physical therapy compared to other medical specialists. A remarkable stat is that only 7% of Low Back Pain cases get referred to physical therapy services by physicians overall.
The Fritz et al (2012) study delved further into access to physical therapy within 90 days of a primary physician consultation compared to access within 14 days. It was found that early access to physical therapy resulted in a significant reduction in healthcare costs stemming from a reduction in physician visits, specialist visits, imaging studies, injections and prescribed medication. Remarkably, the study showed that only 7% of patients were referred to physical therapy total. Overall the study found that the longer it takes to get the patient to physical therapy the worse the outcomes. Unfortunately, it must also be realized that a patient presenting to physical therapy after 90 days has already accumulated healthcare costs, and are likely to be complex cases. These are patients who physicians who have tried to treat conservatively and have failed. This study sets the tone for further research that might highlight the cost per day of NOT referring to physical therapy early.
This topic was approached in Fritz et al (2013) paper. In this study, patients were directly referred to physical therapy within 14 days. It was found that physical therapy did not increase healthcare costs. Patients with early access also needed less visits on average to discharge, thus they got better faster. Connections were made between opioid, muscle relaxant, and imaging prescriptions -and increasing healthcare costs. It highlights how it is better to just get in there quickly treat the impairments and move on compared to trying to see and mask the problem. Doing the latter also leads to hyperalgesia and fear secondary to imaging studies based on the pathoanatomical model. It makes sense to just 'move it and move on' – treat the cause not the mask the symptoms. This study highlighted how we are still only at the tip of the iceberg when trying find a healthy formula when trying to integrate cost-effectiveness, initial management decisions and patient centred outcomes.
The treatment of low back pain is a major burden for our healthcare system. Despite advances in medical imaging and pharmacological management, related healthcare costs continue to rise. Based on large scale research, including physician based research, it is clear that early access to physical therapy can provide better clinical outcomes and lower health costs. Despite this fact, generalist physicians are the least likely to promptly refer to physical therapy compared to specialist physicians, and in general at the time of study only 7% of back pain cases were referred to physical therapy on average by physicians. It is clear to see that physical therapy as a profession needs to continue to build on a strong evidence based framework. General Practitioners, while doing their best, need to be educated on the benefits of physical therapy as a first line of treatment before perhaps unnecessarily prescribing medications, specialist consults and imaging studies.
References:
Chou R, Qaseem A, Snow V, Casey D et al. Diagnosis and Treatment of Low Back Pain: A Joint Clinical Practice
Guideline from the American College of Physicians and the American
Pain Society.Annals of Internal Medicine . 2007. 47:7
Delitto A, George SZ, Van Dillen L, Whitman JM et al.

Low Back Pain Clinical Practice Guidelines Linked to the International Classification of Functioning, Disability, and Health from the Orthopaedic Section of the American Physical Therapy Association JOSPT. 2012:42(4)
F

lynn T, Smith B, Chou R.

Appropriate Use of Diagnostic imaging in Low Back Pain: A Reminder That Unnecessary Imaging May Do as Much Harm as Good. JOSPT

November 2011. 41:11.
Gellhorn AC, Chan L, Martin B, Friedly J.

Management Patterns in Acute Low Back Pain :

The Role of Physical Therapy

. Spine. 2010.
Fritz JM, Cleland J, Brennan GP et al.

Physical Therapy for Acute Low Back Pain

Associations With Subsequent Healthcare Costs. Spine. 2008. 33:16.
Fritz JM, Childs JS, Wainner RS, Flynn TW.

Primary Care Referral of Patients With Low Back Pain to Physical Therapy. Spine. 2011 37:25.
Fritz JM, Brennan GP, Magel JS, Hunter SJ.

Initial Management Decisions After a New Consultation for Low

Back Pain: Implications of the Usage of Physical Therapy for Subsequent Health Care Costs and Utilization

.

Archives of Physical Medicine and Rehabilitation

.

2013;94:808-16
https://saanichphysio.com/wp-content/uploads/2014/02/back-pain.jpg
450
300
Saanich Physio
https://saanichphysio.com/wp-content/uploads/2018/02/Logo-landscape-trans-300x75.png
Saanich Physio
2014-08-24 15:06:17
2014-08-24 15:06:17
Back Pain and early Access to treatment- Original Research Article By Scott Simpson, Physiotherapist