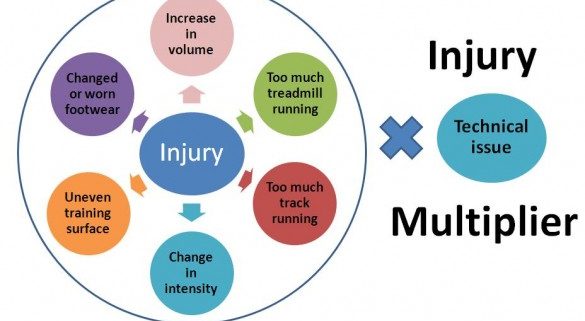 Steve Nash: Where There Is a Will, Is There a Way?
by Luke McManus
Steve Nash.
A basketball name I quickly associate with a fast paced, fluid, and entertaining offense. A little guy that was never scared to enter a space filled with 7-foot giants to either run around, pass underneath or pull up for a mid range jump-shot over.
Am I right to be talking in the past tense? Perhaps he can still do all these things.
Anyone closely following Nash's long-winded rehabilitation will agree that this is an example of an ageing body finding it difficult to compete consistently at the elite level. All the while, the drive and ambition to play and impact the game in a way that previously won him two Most Valuable Player awards ('04/'05 and '05/'06) is still as strong as ever.
This is no doubt a scenario that many sports physiotherapists will face with their primary clients being elite athletes, often approaching an unwelcome end to their sporting careers.
So, when is the best time to hang up the boots?
Is it when the body can't withstand the rigours of a full-length season of competition (and off-season)? Is it when the time is right to allow younger athletes the opportunity to develop their own careers, with a longer-term goal of team success?
This has been a topic of discussion amongst the wider basketball community and opinions vary on what is the right answer, if one exists at all.
Tissue Healing and Load Capacity in Ageing Athletes
Athletes in their late thirties and older can often present with overload injuries, involving stress-type reactions to different tissues.
A possible explanation is that as the body ages, the ability to tolerate absolute load over time decreases1. This may, in part, be a reflection of morphological changes in tissues (e.g. changes in the type and size of muscle fibres, muscle blood flow and capillarity, and muscle metabolism)1.
Age-related changes to tendons are also well documented in the literature. Older athletes with stiffer tendons may have less adaptive ability with the potential for tendon disrepair to occur at lower loads2. Depending on where in the continuum of tendon pathology the athlete is, will indicate the likelihood of responding to effective load management2.
Coming back to Nash, evidence unfortunately suggests that tasks of speeded perceptual or cognitive-motor function3, reaction time4, and nerve conduction speed5 dramatically reduce over time according to longitudinal studies6.
Being a point guard in a fast paced, hard court game is unfortunately not helping his scenario. Having said that, I'm not sure if I'm ready to write him off altogether. Maybe that's my heart speaking, though.
Grantland Network – 'The Finish Line'
A recent series of short documentaries have been produced and released by Grantland Network7 giving an inside look at Steve Nash's rehabilitation in real time. It explores the challenges he is currently facing at the tail end of his career, both physically and emotionally, and gives unique insight into volume of work these athletes (and their medical staff) put in.
Nash's physiotherapist Rick Celebrini makes an interesting point in that nobody can confidently say whether an athlete is unequivocally ready to return to competition. Positives and negatives of an athlete's status can be discussed, however no return to sport is ever risk-free.
/
by Saanich Physio
https://saanichphysio.com/wp-content/uploads/2014/01/Injury-multiplier.jpg
370
585
Saanich Physio
https://saanichphysio.com/wp-content/uploads/2018/02/Logo-landscape-trans-300x75.png
Saanich Physio
2014-10-30 17:09:35
2014-10-30 17:09:35
Aging and Sport. The Steve Nash story